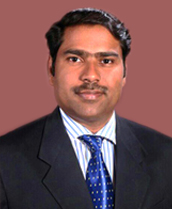 Rabinarayan Panda
Director Sales & Marketing
Rabi is a Mechanical Engineer and have completed his post-graduation from Indian Institute of Management (IIM), Indore. He brings with himself a rich experience of over 20 years in industrial sales and marketing along with an extensive understanding of both Indian and international markets.
Prior to joining JKEngineering Technology, Rabi was part of US-based MNC, Milton Roy, formerly a group company of United Technology Corporation, a fortune 500 company. His in-depth knowledge in product application and unstinted effort, passion and devotion towards maintaining customer
relationships, channel management, and business development has made him what he is today, from a technical support engineer to heading sales, marketing and customer support for well-reckoned Indian companies and MNCs.
Rabi is currently responsible for leading sales and marketing for JK Engineering Technology while exploring newer business horizons in domestic and international markets and seeking opportunities for international partnerships for manufacturing and marketing of our products services. He strongly believes in ethical business practices, strict adherence to statutory laws and committed towards environment society. He believes customer, employee and channel partners are most important elements having equal equity in building a world class successful business model.
His commitment: 
To customers: Quality, long-term value, after-sales support at affordable and competitive pricing
To employees: Empowerment, healthy progressive environment, participation and involvement in decision making, knowledge enhancement with sustainable career growth To channel partners: Opportunity for continuous and sustainable growth together with company, an equal stack holder in sales and marketing strategy formulation and customer satisfaction process.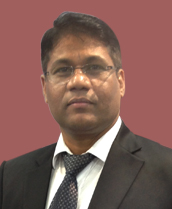 Ratnakar Sahoo
Director Finance and Operation
Ratnakar is an engineer specialised in electronics and instrumentation. He started his career in the healthcare industry which triggered his entrepreneurial instincts and the potential within him. It would not be an overstatement to say that he is a born entrepreneur. Persistent, hard work and urge within him to set every process straight made him successful with short span of time. His passion for business and skills in human resource management, customer relationship, and profound understanding of finance has brought to this stage.
He is a true visionary and a dynamic leader who believes in creating a strong foundation for JK Group by empowering employees, embracing sustainable growth, ethical business practice, customer-centric approach, and responsibility towards society and environment. He is currently responsible for managing the finance and complete operations for JKET along with exploring new avenues and to strike opportunities that will strengthen the manufacturing line of the organization. Ratnakar has successfully combined his entrepreneurial passion for environmental protection and social responsibility to create economics success and eco-friendly industrial solutions.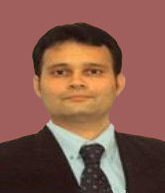 Chetan Desai
Chief Advisor
Chetan is a distinctive individual with incredible achievements throughout his experience in the field. To begin with, he holds a master's degree in International Business Management from Rensselaer Polytechnic Institute, USA. Likewise, an MBA in Product Development Management and Marketing from the same institute. As an expatriate, Chetan is revered for his boundless honesty and dedication towards his work. He has an unflinching attitude towards achieving his goals and a remarkable vision of the future that empowers him to make decisions that skyrocket profits of a company in the long-term!
In his current role at JK Engineering and Technology, Chetan will advise and guide the senior management for profitable and sustainable growth, increasing business value and helping in implementing strategic business growth for the company. Before making his way into JK Engineering and Technology, he worked in the United Technologies Corporations, USA, leading their division in India. With his immaculate business vision and noteworthy leadership skills, he transformed a loss-making Dosing System business into a profitable venture with 450% growth in sales in 6 short years! He is remarkably successful and efficient in leading large teams in several parts of the world, thanks to his phenomenal global experience and his ability to bridge socio-cultural gaps among employees.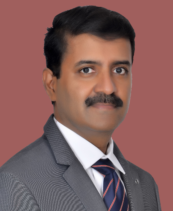 SAMBATH KUMAR
Chief Advisor- Finance and Legal
Sambath is a senior management executive with 26+ years of experience in Finance, Legal, IS/IT and General Administration. While most part of his career was in Automotive industry, he has good experience in Textile, Service and Manufacturing Industries too. He's an Engineer + MBA in Finance and Marketing. His attention to details, his experience in handling large teams, big investments makes him a valuable member in the board. He has a remarkable work record outside India – about 20 countries, different cultures and different business models. His passion for numbers coupled with techno commercial knowledge, profound understanding of finance, have brought him to this stage.
In his current role at JKET, Sambath will advise and guide the team for financial efficiency, resource optimization and compliance matters. Before making his way into JKET, he worked as the Chief Financial Officer of Nissan India which includes 3 companies, manufacturing, sales and Financing. Starting from Green Field in 2010, he helped Nissan for a decade to optimize costs, strategize its investments and laid a strong foundation for a successful future. His vision on digitalization led to automation of many activities in Finance and administration which resulted significant manpower optimization. Sambath also served as a Director in Hinduja Technologies (am IT joint venture between Nissan and Ashok Leyland) for about 2 years and chalked out it's mid-term growth plan.  Sambath's core strengths like strong communication, embedding Business controls and Finance concepts throughout the company; bring all Internal and external stakeholders seamlessly, will help JKET. His thoughts of modern management techniques and inclusive leadership style will be much required in a new challenging growing environment.